Celebrities love a bit of sparkle, this is an undeniable fact. Especially during Awards Season and at exclusive soirées! Here at Glam Confidential, we even prefer the jewels sported by the Hollywood elite over the couture gowns and bespoke tailoring that also grace the red carpets.
These pieces are most definitely not cheap, yet they are always stunning. So, we thought we'd put together a collection of our favourite luxury rings, necklaces and earrings, as worn by the stars of the day, ranging from the expensive, to the really, really expensive.
Rihanna and her black diamond rings
Rihanna has become known for her dark, gothic style in recent years. At the 2013 American Music Awards, she wore Jean Paul Gaultier with a distinctly fetishistic look and paired it with lots of diamond jewellery. As well as a Neil Lane diamond and platinum choker worth in excess of $1million, she's also wearing Lynn Ban black diamond rings worth around $6,000 and three Nikos Koulis rings worth in excess of $5,000 each. Well, she did sing 'Diamonds' so it's only right.
Rashida Jones featuring pearl ear cuffs
Hollywood actress Rashida Jones is known for her comedy roles but always looks stunning when she's walking the red carpet. At this year's Golden Globes, she wore some stunning pearl earrings that were relatively understated compared to some, but completely on-trend. Ear cuffs are hugely fashionable at the moment (Rihanna is wearing one above), and Rashida's Ana Khouri Patricia pearl ear cuffs cost a relatively modest $6,200.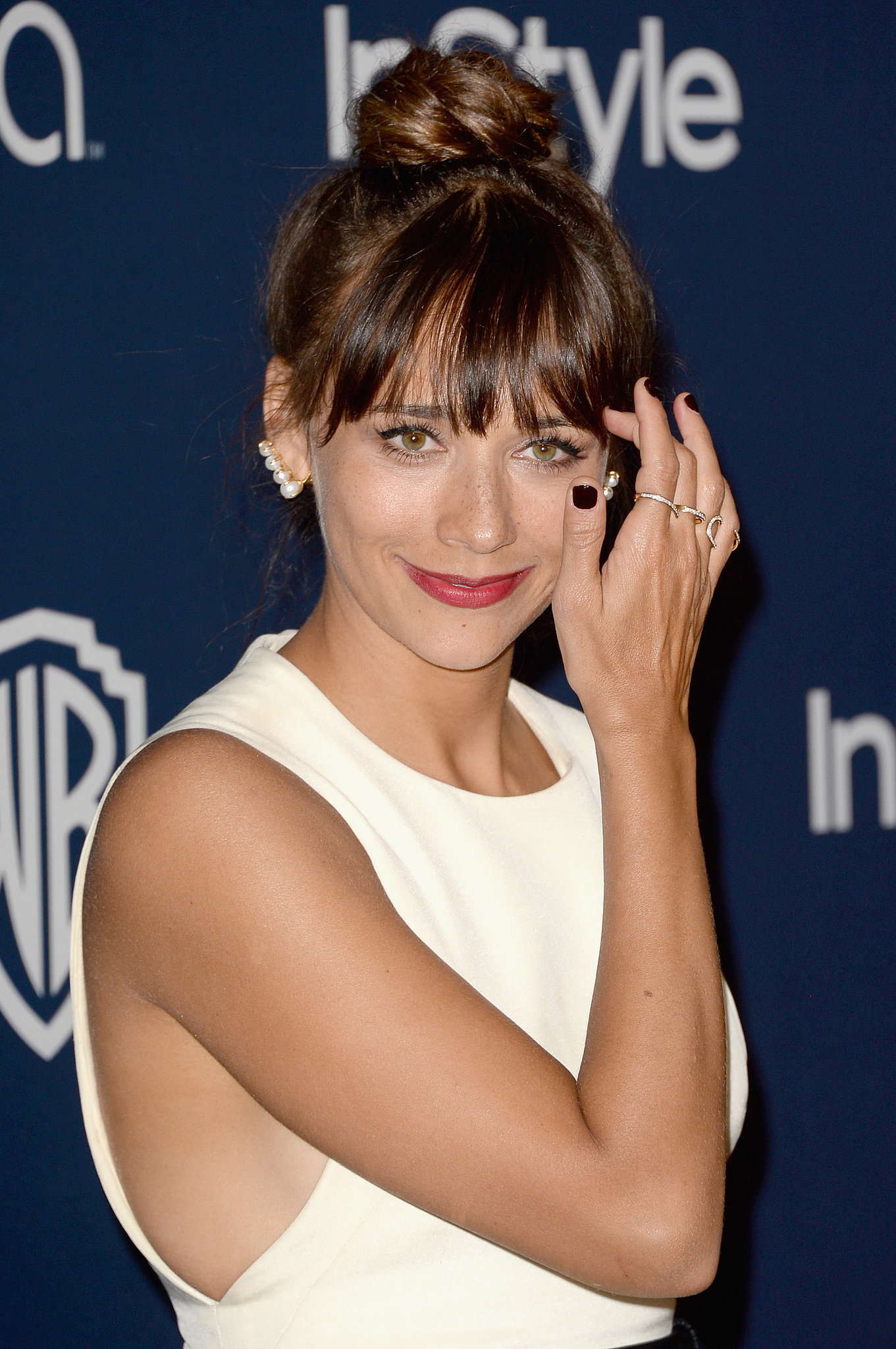 Jessica Alba's diamond necklace
The previous year, Jessica Alba wore a much more A-list worthy necklace, at an A-list price. Harry Winston was one of the world's most famous jewellers (the song 'Diamonds Are A Girl's Best Friend' contains the line "Talk to me, Harry Winston, tell me all about it!") and his LA firm still lends exquisite jewels to starlets for the Oscars and the Golden Globes (among other awards shows). Harry Winston loaned Alba an amazing $5.8 million diamond necklace at the Golden Globes 2013. The coral-red lipstick is also lovely!
ASAP Rocky and his bling ring
A$AP ROcky is just one of the many hip hop artists who loves his gold – chains, rings and teeth. But one of the below the shoulders pieces he often wears is a huge, knuckle-duster of a ring, set with a square cut, yellow topaz. It was given to him by producer Swiss Beatz, who apparently was gifted it himself by a Dubai prince. A$AP Rocky said in an interview that the ring is worth "$200k if you go to a good motherf***ing pawn shop, but if you go to one in the hood you can get £120-150K". Here he is wearing it at the 2012 BET Awards.
Angelina Jolie feat $2.5 million earrings
Lorraine Schwartz is another world-famous jewellery designer, this time based in NYC. She's been lending celebrities priceless gems for big occasions since 2002, when Halle Berry wore her pieces on the Oscars carpet. In 2009, Angelina Jolie wore a pair of 115-carat Lorraine Schwartz emerald earrings worth $2.5million that are still spoken about in hushed tones, to this day. These dazzling green teardrop sparklers were the only jewellery Angelina wore (except for rings) but she didn't need any more!
Rita Ora's party jewelry
Pop star Rita Ora is another Lorraine Schwartz fan, but she doesn't go for understated. At the 2014 Grammys she wore literal fistfuls of gold and diamonds, a combination of Schwartz, Cartier and pieces by Californian native/New York transplant Jennifer Fisher. We conservatively estimate that she's wearing over $20k of rings, plus another $25 of Cartier. At least. She pulls it off well (not sure about the nails though)!
Adele and her Oscar's jewelry
Van Cleef and Arpels is a French jeweller, founded in 1906. They are always to be found adorning the necks, ears and wrists of the A-list including vintage divas like Grace Kelly and Elizabeth Taylor. Soul singer Adele has borrowed from them on more than one occasion – at the 2012 Brit Awards (where she won best British album and best British female singer, but also at the 2013 Oscars where she performed and won an Academy Award for Skyfall. She wore some amazing 1970s Van Cleef and Arpels 'Feuilles' earrings worth far in excess of $100,000.
Justin Biebers gold chain
Justin Bieber is a young man who owns more fine jewellery than most. Fellow singer Drake has his own line of gold chains, named after his record label OVO (October's Very Own) Sound. He gifted Justin Bieber an extremely rare Ovo solid gold chain with an Ancient Egyptian-style owl pendant. Bieber took to Instagram to thank the rapper for his generous gift, worth an estimated $50,000. We're expecting gold teeth next!
Which of these party jewelries would you most like to wear?